This page is intended to honor our deceased comrades.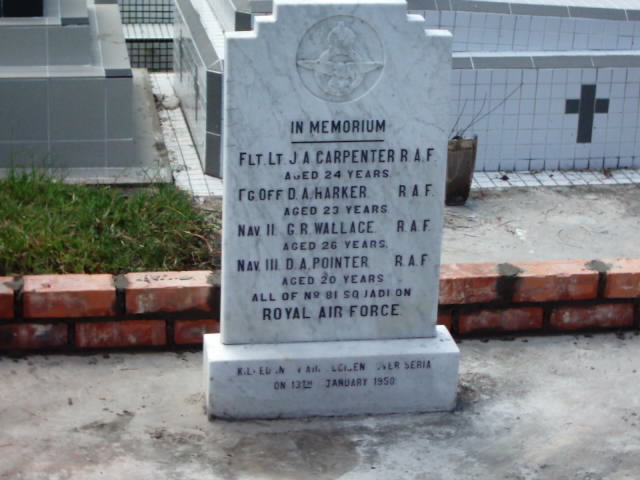 In March, 2009 our archivist, Brian Rose, received the above photo from an ex army chap named Richard "Ginger" Phillips, who lives in Brunei. Richard very kindly takes care of the grave and wondered if we could give him any information about what happened to these aircrew. Brian found the following information in his archives:-
In January 1950,two Mosquitos collided near Jesselton, during a formation fly-past, which was laid on as a show of strength, following the assassination of the Governor of Sarawak. All four aircrew were killed, among them being a certain Nav II Wallace. The four men were buried at Jesselton. From that time on, the Mother of Nav. II Wallace continued to correspond with the Squadron, sending the aircrew a continual supply of magazines and newspapers, thus keeping alive the memory of her Son.

RG254 PR34 and PF624 collided and dived into the sea off Scria, Brunei 13.1.50
In appreciation of Richards great act of decency, in taking care of the grave, our committee has very gratefully decided to make Richard an Honorary Member of the 81 Squadron Association.

The following 81 Squadron Association Members have very sadly passed on, but they will long live on in our memories. May They Rest In Peace.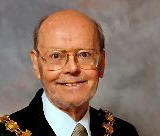 Sharkey Murphy - 1957-58 and Mayor of Salford in 2006.


Squadron Leader Stan McCreith - 1955/56 and in 2006.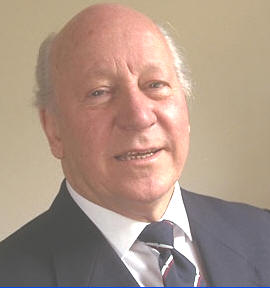 Robert Taylor - Pilot. 1964/67 (2009)
David Gaylard
A. Winchester
R.Linford - Squadron Leader.
Denis Butler - Engine Fitter. 1959/61
David Booth
D.Stenhouse
Ray Bunce - Chief Tech. 1949/52
J.Shelbourn
Sid Moston - Pilot. 1942
William Young - Airframe Mech. 1949/50
Angus Douglas-Hamilton - Pilot. 1962/65
David Bowers - Airframe Mech. 1961/64
Philip Cox - Pilot. 1943/44
John "Ginger" Young - Inst. Mech. 1951/53
Brian King - GD/Navigator. 1962-64

Keith Potter - Engine Mech. 1953-55 (Passed away Oct. 2010)
Maurice Dawson - Aircrew. 1941-45 (Passed away Nov. 2010)
John "Tich" Hollis - A/F fitter 1949-52 (Passed away Mar. 2011)
Jack "Chuck" Charlesworth - !943 -45

F/O Paul Skeaping

F/O John Williamson
On 13/2/53 PR 34 Mosquito RG189 with F/O Paul Skeaping and F/O John Williamson took off from Don Muang and headed south west but returned 20 mins. later on fire.
It flew erratically before diving into the ground and exploding at Bang Khen south west of Don Muang """
(excerpt from `air crashes in Thailand ` )
John Williamson, Flying Officer 582072 Raf Seletar
Royal Air Force.Born 30 September 1927
Died 13 February 1953.
Buried in Protestant Cemetery Bangkok Thailand.
Paul Skeaping, Flying Officer. 4037562.RAF Seletar
Royal Air Force. Born 3 August 1929.
Died 13 February 1953.
Buried in Protestant Cemetery Bangkok Thailand.
Both are listed on the Armed Forces Memorial at the
National Memorial Arboretum at Alrewas in Staffordshire.
Albert Swan - Passed away 2011.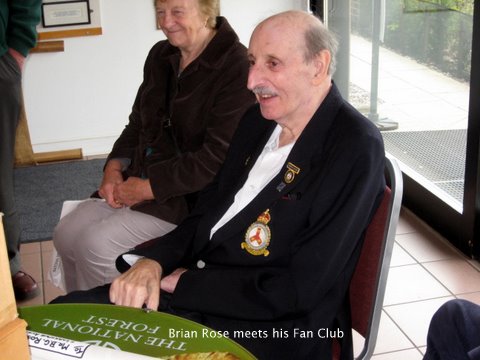 Brian Rose (1952-54) - Passed away on December 27, 2011.
Brian was the Newsletter Editor and Archivist for the 81 Squadron Association and will be greatly missed.
Lawrence J. Smith (1954-56) passed away in June, 2011.
Squadron Leader George Reginald Wheeldon (1939-40) Passed away on January 18th, 2012. Aged 95 years old.

Tex Baimbridge - 1953/54

2006
Kenneth "Tex" Baimbridge passed away in February, 2013.
Tex was a member of the groundcrew that handled Spitfire PS888 on the occasion of the "Last Flight".